Contact us today to begin the design and creation of your next industrial equipment piece or conveyor system for your facility in Hudson, North Carolina.
If you rely on a conveyor system or require industrial equipment to supply your customers with products and services, then you know that having the right team to create and install your equipment is essential. At Reid Fabricators Inc., we are ready to assist you from start to finish, whether you need custom metal work or are looking for the perfect solutions with new conveyor construction in Hudson, North Carolina. Contact us today to learn more about our products that are made in the USA and to get started with your next piece of equipment.
Reid Fabricators Inc.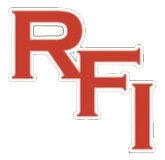 2928 Hickory Blvd.
Hudson
,
NC
28638
Telephone:
(828) 758-8111
Telephone:
(828) 758-6008